Wolastoqey love poem
Punicahkomat
Eli pokotahsiyin punicahkomatik
Ote piyemi wolinaqok weli tpihtaqok
Kenuk nokosanom ksihkassu
Cossolewey nit "Koselomol"!
Translated into Wolastoqey by Allan Tremblay &
Anatasha Lyons
(as Translation intermediary)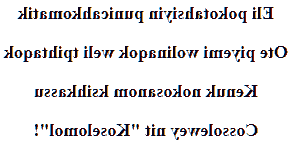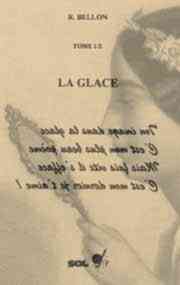 Wolastoqey language
Here is my love poem translated into Wolastoqey! There are many variants to designate this language and its other dialect!
Those are: Maliseet, Malecite, Wolastoqiyik, Maliseet-Passamaquoddy, Peskotomuhkati, Wolastoqewi, Malisit, Ma'lesit, Mareshites, Malicetes, Amalecite, Maleschite, Malecetes, Marasheete, Maleshite, passamaquoddy, Autonym : Wəlastəkwey Latuwewakon (Wəlastəkwewiyik).
The Wolastoqewi language is an Eastern Algonquian language spoken in Canada (New Brunswick) and the United States (Maine). It is divided between two very close dialects, Peskotomuhkati Latuwewakon, and Wolastoqey Latuwewakon that I present here.
The number of speakers of Maliseet is estimated at just over 400, with perhaps 70 of them speaking it as their mother tongue. This shows how much this very descriptive language is in danger today.
The culture that the colonists imposed, by the missionaries, then by the boarding schools, and today this omnipotence of English, with teaching passing through English, are at the origin of these facts.
Any language, is both the soul of a people, its culture, the memory of its culture, and its preservation through transmission. A language forms a whole with the group that speaks it.
Consequently, the Wolastoqiyik community of New Brunswick has set up a Wolastoqey teaching program in secondary schools.
Perhaps they will succeed in saving the legends that their ancestors told each other from generation to generation...stories that show their closeness to nature.
It wasn't until 2008 that the Canadian Prime Minister issued a formal apology to Indigenous peoples for the past system of forced assimilation.
The Maliseets
The Wolastoqiyik, alternatives: Wδlastδkwiyδk, Panuwapskewiyik, Penobscots, Peskotomuhkatiyik, Passamaquoddies, Woolahstukwik, Marisheetes, Merecheete, Marasheet, Wulastuk-wick, Maracheete, Ouarastegouiaks, Etchemins, have lived along the Wolastoq (St Jean) for a very long time.
Their name in their language means "those of the beautiful river". The French missionaries called them Amalecites (Malecites), a word attested by the slate tablet of Meductic.
The first encounters with Europeans were certainly during the 16th century, and the one of which we have the first trace dates from the very beginning of the 17th century with Champlain.
They were the allies of the French during the wars against the English.
Today they are divided between the United States (state of Maine... where they are less than 2000) and Canada (states of New Brunswick and Quebec... where they are less than 7000) .
They are neighbors of the Mi'kmaq, Pentagouets (Penobscot) and Abenakis, and with them form the Wabanaki confederation.
Poem translated into maliseet (524 languages)