Ojibwe love poem
Waabamoojichaagwaan
Gimazinichigan waabamoojichaagwaaning
Besh naa geget inendamaan
Wewiibiwaabiyan onji wenibanaagwak
Iw ishkwezhibii'igeyaan. Gizaagi'in
Translated into Ojibwe by Mashkaawiziibines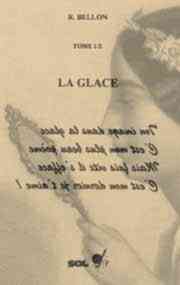 Ojibwa language
Ojibwe (Odjibwé, Ojibwa, Ojibwé, Odjibwe, Ojibway, Otchipwe, Chippewa, Autonym : Anishinaabemowin, ᐊᓂᐦᔑᓈᐯᒧᐎᓐ) love poem, for the largest Amerindian nation in North America. A poetic essay in Ojibwe to try to translate the beauty of these Indians into their language ... these pretty sunny women, living in this tribe of America.
The Ojibwes (Chippewas, Ojibwas, Anishinaabeg) speak several dialects of this Algonquian language, one find them around the great lakes in the USA and Canada and still 55,000 of them speak their language. Half are in the usa (Michigan, Wisconsin, Minnesota and North Dakota), the other half are in Canada.
In fact, Ojibwe is made up of different central Algonquian dialects spoken by different groups in the north-central United States and Canada, from Alberta to Quebec. At least six can be distinguished: North Algonquin, South Algonquin (Nipissing), Severn Ojibwe, Southwestern Ojibwe, Saulteaux and Nishnaabemwin (Eastern Ojibwé and Ottawa (Odawa)).
The Ojibwes
The Ojibwa lived on forest resources, wild rice cultivation, hunting and fishing. Their social organization was based on the nuclear family, on the existence of bands, and on the belonging to an exogamous and patrilineal clan, constituting a totem.
Shamanism, sorcery (sorceries), brotherhoods (marked initiatory), was the main religious activities. Although they are parked on reserves or assimilated to national life, the Ojibwa, however, try to retain certain elements of their traditional culture.
Ojibwe prayer:

Let me walk in beauty
And let my eyes ever behold the red and purple sunset.
Make my hands respect the things you have made
And my ears grow sharp to hear your voice.
Poem translated into ojibwe (524 languages)