Mixtec love poem
Yùuta'ta
Míun nuu Yùuta'ta yo'o
Ña yo'o kuu tu'un víiyu
Su kamuunvi, tyi ndandoé
¡Ña yo'o sandí'i ña "kunikuendaí yo'o"!
Translated into mixtec by ZieNuni Pineda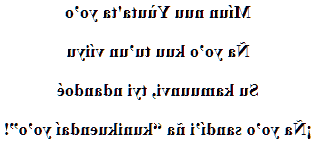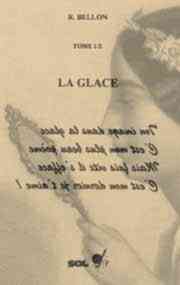 Mixtec language
For this translation by ZieNuni Pineda, the linguistic variant used, is the "tu'un savi" (lengua de la lluvia, to'on Savi, western Juxtlahuaca, Coicoyán mixtec) from Oaxaca de Juárez. Mixtecs of the Silacayoapan group, of which Coicoyán is a part, are spoken by around 150,000 people, they represent the largest group in number.
The Mixtecs
The Mixtecs are Indians occupying a territory located in the north and west of Oaxaca state (Mexico). We estimate their population to 850,000 people who speak many dialects of the Mixtec.
Bearers of a prestigious civilization before the arrival of the Spanish, it was around the 13th century that the Mixtecs spread in the Oaxaca valley, and took power over their Zapotec neighbors, and over the towns of Monte Alban, then from Mitla, where traces of particularly original artistic creations were found (notably with the funerary furniture from a tomb in Monte Alban). The refinement, style and finesse of execution can surely be explained by the confrontation of two civilizations, enabled by the integration of the Toltec tribes, who joined them after the fall of Tula.
The numerous Mixtec creations (murals, sculptures, ceramics, silverware, illuminations of the manuscripts had a definite influence on the Aztec art. Codices in deer skins (codex Vindobonensis, Nuttall, Colombinus etc.) have preserved the genealogy of Mixtec kings since the 7th century. The imprint of this nation spread to Cholula, where the Mixtec-Puebla style flourished.
The Mixtecs lived on slash-and-burn agriculture - activity giving rise to many rites -, picking, fishing and hunting, while devoting themselves to pottery (ceramic), and the traditional weaving of huipils (women's clothing). The family was governed according to the rules of bilaterality, with a mode of filiation, most often patrilineal. Although subject to Mexican laws, the Mixtec society long recognized, for a long time, the authority of the council of elders and that of the cacique. Their ancient beliefs before the arrival of Catholicism resided, in the worship of the god of rain (stone idol), in the belief in an animal companion of life (nahual or tona), and in curative practices.
Poem translated into mixtec (524 languages)