Paipai love poem
Jl´ubu ha
Maay jl´ubuhal mѓpoob
Ñe kwawu ksnech rab,
Yus wamyiibka, ѓmarbchum
"Jan ñi i´iwu" ñikakwaach!
Traduit en Paipái (Akwa'ala, Jaspuy pai) par Armandina Gonzalez
Audio Armandina Gonzalez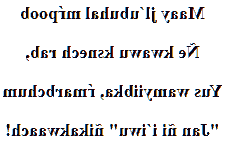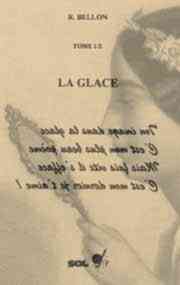 Paipai language
Love poem translated into Paipai (akwa'ala, jaspuy pai), a yuman language spoken by 50 to 100 people in Mexico near Ensenada, Tecate, San Miguel, Santa Catarina and San Isidoro, in Baja California.
Paipai although separated from the Upland Yuman languages of western Arizona by the Yuman River languages (Mohave, Quechan and Maricopa) and Cocopa, is very close to them.
Because of a very low number of speakers, an ethnic group a little scattered and because young people give up the advantage of Spanish, the Paipai language is in real danger.
The establishment of the language in Baja California is certainly not very old, because the Paipai is a north Yuman language that was formerly found in Arizona to the Colorado Delta and the Pacific Ocean.
The Paipais
The Paipais are Native Americans from the northern state of Baja California in Mexico, related to other Yuman tribes in the region. The oral tradition that relates the generations, suggests that the origin of the Paipais would be the Avi Kwa 'Ame mountains in Nevada on the border of Arizona.
By the past, their activity was closely linked to fishing, but the area of their territory having been reduced for various reasons, today they are much more farmers and breeders ... they also devote a lot of time to a craftsmanship that has passed through the generations.
The new generations, of a group so small in population (400 people), are moving away from their mother tongue, and even if some continue to wear long skirts, blouses, or rather traditional pants, the threat of extinction, which threatens Paipai language and culture in general, is very real.
Poem translated into Paipái (524 languages)