Mazatec love poem
Jin chotsín
Sénli jin chotsín
Kuini xi nguisa n'ió tsje énnjndana
Tonga tixatiyai, nga tíchajonni
To kuini xi kao xínyale koatsoachanà.
Audio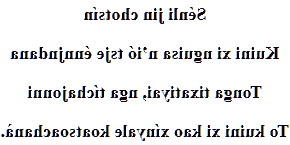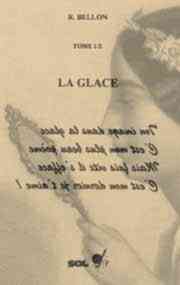 Mazatec language
The love poem into Mazatec de Huautla de Jiménez (all the possible names : Mazateco de la Sierra, San Mateo, Huautla Mazatec, Mazateco de Huautla de Jimenez, Mazateco del Centro, Mazateco de presa alto, Mazateco del Norte, San Miguel, Highland Mazatec, Autonym : Enna).
Huautla Mazatec, is an Otomanguean language, from the Oaxaca state in Mexico, spoken by 50,000 people. It is one of the 16 variants of the Mazatec language, which for all of them is spoken by 200,000 people.
It should be noted that these 16 languages are not all mutually intelligible. A specificity of Mazatec is that this tonal language is whistled in the mountains.
I dream that one day, someone passing here knows how to make me a whistled version and send it to me.
The Mazatecs
The Mazatecs (Mazatecs) are Native Americans who live in the northern region of Oxaca in Mexico. They were organized according to the rules of the extended family with patrilocal residence.
They lived mainly from agriculture (corn, squash, beans), cultivating land that was communal or private. Their society included a strict political hierarchy, counteracted by the type of land occupation (villages, camps, residential sites), itself depending on the socio-economic distribution of people.
Upper society (people of reason) held most of the wealth, the peasants occupying a very secondary place. Before the arrival of Catholicism, animism was very present in Mazatec society.
Poem translated into mazatec (523 languages)