Lenape love poem
Chichankwink
Kweshkinkw chichankwink
Hate ni welsit aptonokana
Shek halapsi alla hate
Hate ni uxtenk Ktaholel
Translated into Lenape by Bob Red Hawk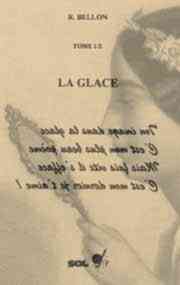 Lenape women and language
A love poem into Lenape (Leni Lenape, Unami, Oklahoma Delaware), for the amerindians girls of this tribe, in the Delaware, on the Hudson, and Long Island.
Originally Unami had several dialects spoken in southern and central New Jersey, eastern Pennsylvania, and northern Delaware.
Due to migrations, Southern Unami was spoken in Ohio, Indiana, Kansas etc. It was the language of the Delaware tribe, near Bartlesville and Dewey, Oklahoma, and the Delaware tribe of western Oklahoma, near Anadarko. This dialect is extinct.
The Unami dialect of the North was well documented by German-speaking Moravian missionaries (late 18th century), and survived into the 20th century among the Munsees. The Unalachtigo dialect, originating in Trenton, seems to correspond to the work of these missionaries.
Lenape is a dead language which is revitalized by the Delaware tribe which have done a lot of work to safeguard it among the elders ... the number of speakers who were able to learn it, as a taught language, remains quite limited (perhaps 200 people).
The Lenapes
The French called the Lenapes the Wolves. They lived in what they called the Lenapehoking (the Lenape country), a wooded region, covered with rivers and dotted with lakes.
The lenape country would currently correspond to New Jersey, eastern Pennsylvania, south eastern New York state, and northern Delaware. Literally Leni-Lenape can be translated by the original people.
As for many other Amerindian groups, they were decimated during their meeting with the Europeans (diseases, wars and alcohol)!
Encounter that as for many other groups, will lead the survivors to migrate to others areas, and coalesce into a stronger community. One of the peculiarities of their social life was often to associate strong age differences between the married couple.
Poem translated into lenape (524 languages)