Arapaho love poem
Hesoohobetiit
Hee3oohobeihin hesoohobetiitone'
Nenee' ceebe'eini'oo' neteenetiit.
'oh nihi'neeniistii: hiiyohou'unoo'ooo'
Hiitoxu'oonoo' hiisinihiinoo "biixoo3e3en".
Translated into Arapaho by
J.Andrew Cowell
(University of Colorado)
Specialist in Linguistic Anthropology (Arapho)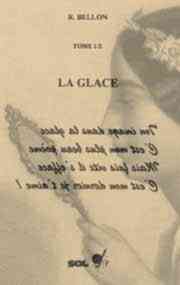 Arapaho language
Love poem into arapaho (Arapahoe, Arrapahoe, autonym : Hinóno'eitíít). (The character "3" is pronounced "ze" (as the "th" English). Arapaho is the algonquian language of the Arapahos (cow people), who live in wyoming and colorado plains, there were Cheyenne and Sioux allies.
In the early 19th century, Araapaho was the language of three independent bands of the high plains, in the south of the Missouri River. If a group was formed with others, the Staetan remained independent, leaving its Besawunena dialect to develop separately.
Today modern Arapaho, which commes certainly from the most important band, has become the language of different groups from both north and south (Wyoming, Colorado and Oklahoma). About 1000 people are likely to understand arapaho (arapahoe) in the United States! This means that this language is in great danger, fortunately some researchers are interested in it.
Maybe in her teepe she hears me polishing and repolishing the metal of her mirror, hoping that one day she will see me.
The Arapahos
Initially sedentary farmers, the Arapahos were driven back to the prairie, where the buffalo hunting became the center of their life.
This evolution of their material culture has transformed their socio-political organization: They were regrouped in bands, whose cohesion was maintained by, military type factions, and ceremonies (calumet talisman, dance of the sun). You could find them in Wyoming and Oklahoma.
Poem translated into arapaho (524 languages)