Odawa love poem
Waa'aabmowin
Ezhimizinaateshnan waa'aabmoning
Ndodibaajmowaanhs miigezhi mnabiigaadek
Shawiigwa, wewiiptan zaam wiiba nigonaagwat
Mii maanda shkwaach "Gzaagin."
Translated into Odawa (Anishinaabemowin) by Maryann Endanawas
Audio Carla Osawamick, Director Gijigowi Anishinaabemowin
Department Language Services Little Traverse Bay Bands Odawa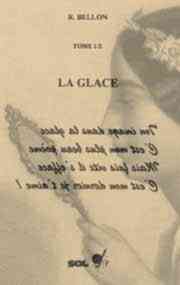 Ottawa language
Ottawa love poem (Odawa, Anishinaabemowin, Chippewa, Eastern Ojibwa, Ojibway, Ojibwe, Autonym : Daawaamwin, Nishnaabemwin) an Anishinaabemowin/Nishnaabemwin (Ojibwe) dialect spoken by the Anishinaabe/Nishnaabe people of the "Little Traverse Bay Bands of Odawa Indians" in Michigan.
Odawa an Algonquian language, is the Anishinaabemowin dialect which differs the most from other dialects of this language.
We spoke ottawa on the north shores of Lake Huron. Today it is mainly in the Wikwemikong reserve on Manitoulin Island (Ontario) that we find the speakers (1,500). A few more are found on Walpole Island, and in other reserves in Ontario and Michigan (Isabella Reserve).
In the 19th century, a group of Ottawas were relocated to Oklahoma, but nothing remains. We have sources for Old Ottawa (the form of the language in the 17th and 18th centuries), and on Sugar Island and on the Upper Peninsula of Michigan, we can find its features.
This dialect, which count perhaps only 5,000 speakers, is supported today by a revitalization program, through a language department and an effort to teach it in schools.
I warmly thank this department language for this participation, which shows all the linguistic richness that it is so important to preserve.
The Odawa
French with Champlain, are the first Europeans who meet the Ottawa (Odawa) (who call them Nishnaabe or Anishinaabe, the French call them Outaouais). From this meeting, French missionaries will first document this language.
The original territory of the Odawa, straddles Canada (Ontario) and the United States (Michigan). Ottawa, the capital city of Canada located on the Ottawa River, part of the historic territory of this people, has borrowed their name.
Generally, "Anishinaabe" refers to Native person, but is also the common name that they call themselves. The Odawa (Ottawa), Ojibwe (Ojibwa/Ojibway/Chippewa) and the Boodwe'aadomi (Potawatomi) are also sometimes referred to as the Three Fires people.
Poem translated into odawa (524 languages)