Xiang love poem
镜
镜子头里你的像,
是我最美丽的诗篇。
但是,它好快地就冇看见哒,
咯是我最后一次讲"我爱你"!
Translated into Hunanese & voice 李慎涵
Audio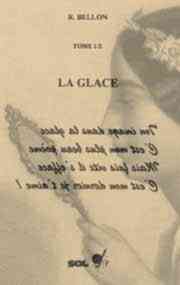 Xiang language
My little love poem translated into Xiang (Luoshao, Shaoyang, Xiang Chinese, Loudi, Yiyang, Jishou, Hunanese, Changsha, Hsiang, Changyi, Jixu, Jishu, Hunan, Xupu, Autonym : 湘语 (Xiangyu)).
She is so beautiful, that my poem has a wonderful reflection in the mirror! For me, these Chinese ideograms to write to you, are wonderfully aesthetic. They represent an abstract painting, which fills me with emotions, and is self-sufficient.
There are still 50 million Chinese, who speak one of the Xiang languages, a Sino-Tibetan language, close to Mandarin and Wu.
The Xiang language is a Chinese language spoken in Sichuan, Hunan and Guangxi.
Xiang refers to the Xiang River, which flows through Hunan. As for Sichuan and Hunan, they are two provinces in the interior of China.
It has an important place among the dialectal varieties of Chinese. It is made up of a group of languages of quite diverse Chinese languages, and forms a kind of transition between the northern and southern groups.
For example Shuangfeng Xiang and Changsha Xiang are 53% distinct languages; the Shuangfeng dialect even differs, as soon as you travel 20km, and even within the city of Changsha there are variations.
Hunanese can be divided into two main subgroups, Innovative New Xiang spoken in the capital Changsha and other areas in the east, and Old Xiang spoken in southwest Hunan and Guangxi.
Here, by dividing them into three groups, is a part of those that can be distinguished; a part, because some could be further divided into several:
- The Luoshao group (twenty-one languages): Shuangfeng, Shuihui, Suantang, Lingshuijiang etc.
- The Changyi group of Xiang (thirty two languages): Changsha city, Changsha countryside, Hengyang, Shaodong, Xiangtan, Shaoshan, Baishi, Liling, Lianyuan, Qianshan, Houshan, Jiashanqiang, Ningxiang, Chengguan, Shuangjiangkou, Huaminglou, Liushahe, North Liuy , east Liuyang, south Liuyang, west Liuyang, Liuyang city etc.
-The Xiang Jixu group (eight languages): Jishou, Huayuan etc.
Even if we manage to regroup certain dialects within the same group, they can be really very different.
The Shuangfeng, Lingshuijiang, Shuihui Xiang and Suantang Xiang for example belong to the Luoshao group, but can be relatively distant.
Shaoshan Xiang, Lianyuan Xiang, Liling Xiang, and Bishi Xiang, which are spoken in the Xiangtan region, are almost considered separate languages.
The Xiangtan Xiang that Mao spoke is a Xiang variety known to be difficult to understand, especially since even within it, it is very diverse.
The Ningxiang Xiang which can be divided into a northern variant and a southern variant, is represented by at least four varieties which are beautiful and very distinct: the Chengguan Xiang, the Shuangjiangkou Xiang, the Huaminglou Xiang and the Liushahe Xiang.
Hengyang Xiang is a distinct language with significant dialect varieties. Shaodong Xiang is spoken in Shaodong County.
Liuyang Xiang is considered distinct with four main varieties: (northern Liuyang, western Liuyang, southern Liuyang, eastern Liuyang, and Liuyang spoken in Liuyang).
The Henghshan Xiang, separated by the mountain into: Qianshan Xiang in the southeast and Houshan Xiang in the northwest, with the Jiashanqiang Xiang between the two making the transition (a separation by the mountain that makes these two varieties very different).
On the side of the city of Yiyang we find, the Yiyang Changyi Xiang, the Yiyang Luoshao Xiang and a third the Luoyang Mandarin of the southwest. In Deyang city we have the Huangxu Xiang.
We must really remember the very great linguistic diversity in Hunan, a linguistic variety between Xiang languages, at least seventy-four, which very often have so many differences that inter-understandability between them is impossible.
Poem translated into Xiang (524 languages)