Tektitek love poem
Te eb'il
Awitzb'alil tuj te eb'il itzb'alil
Aji jun tb'anil mpakab'
B'an tzan stzaj asak'sb'e
¡ aji te nyol "taq'el wanim" !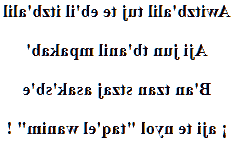 Tektitek language
Tektitek (Tectitec, Tektiteko, Tectiteco, Tujqyol, K'onti'l, Qyool, Teco, Teko, Autonym : B'a'aj) is the Quichean-Mayan mam language of the Tektitek, in Tectitán (Tacana, San Marcos, Cuilco) , in the department of Huehuetenango in Guatemala. There is a community of Tektitekos on the other side of the border in Mexico, which is very close. Tectiteco which is quite close to the western variant of the Mam language, is spoken by the smallest Mayan community in Guatemala (in number), and is currently considered endangered.
Tektitek alphabet: A, g, I, K', L, M, N, P, Q, Q', R, S, T, TX, TX', TZ, TZ', T', U, W, X, XH, Y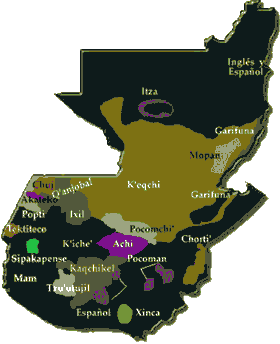 Tektitek people
Originally, the Tektitek are Mams who came to settle around Tectitán at the time of the Zaculeu empire. In Hispanic times, Tectitán was called Santa María Magdalena Tectitlán, mostly populated by those descendants of Mam culture who came to settle in this region.
La Glace © Copyright & Contact: Richard Bellon
http://love.poem.free.fr/american-poems/tektitek-poem.html
Poem translated into Tektitek (482 languages)