Tanimuca-Retuarã love poem
Upherîã
Yi jîa sare'ká
Sare'ka yî jíã
Jajuaphi sa riyu.
PhiyÎa miré Yi yajayú.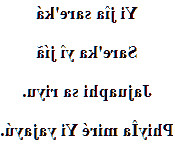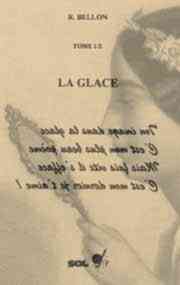 Tanimuca-Retuarã language
Love poem translatedted into Tanimuca-Retuarã language (Letuama, Letuhama, Retuama, Retauarâ, Wejeñe'memajã, Tanimuca, Ohañara, Opaima, Tanimboka, Ũ'páirã, Ufaina, Uairã).
This language is spoken in South-East Colombia (Amazonia) by the Ufainas (Letuamas (200 people) and the Tanimucas (300 people)).
Each of these two groups has its own language with shared words due to the privileged alliances that unite them.
The one presented here is letuama (autonym: Retuarã), a language which, like its other cousin, is really very seriously in danger, since it has less than two hundred speakers.
Ufaina people
The Ufainas (about 500 people), are indigenous Indians of Amazonia, more precisely in the South-East of Colombia, along the banks of the Popeyaká, Caño Guacayá, Apaporis and Mirití-Paraná rivers.
They are divided into two groups (the Letuamas (200) and the Tanimucas (300)) which despite their interrelationship, consider themselves distinct.
They share with their neighbors the Yucunas, with whom they maintain privileged exogamic relations, many cultural traits.
If they live on harvests and gatherings (ants, larvae of mojojoy, moriche, seje), hunting (tapir, peccary, monkey, turkey, limpet) and a few crops, the proximity of rivers makes them especially excellent fishermen.
Poem translated into Retuarã (524 languages)