Jakaltek love poem
Ch'en nen
Hawechel chwil yul ch'en nen han
Ha' ni'an hinb'itab'ix kaw k'ulch'ankanoj han
Yaja', yel ninoj hak'ul, to lanhan sk'ayayoj
¡Ha'xanhe chkankanoj yinh "hach wochen han"
Audio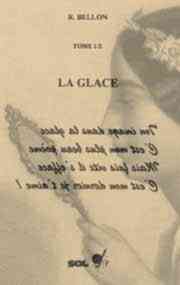 Popti' language
Popti' love poem (other found names : Poptí, Poptí of Qanjoba Jacalteco, Abxubal, Jakalteko-Popti', Jakalteko, Western Jakalteko, Jakaltek, Western Jacaltec, Eastern Jacalteco, Eastern Jakalteko, Jakalteko del Oeste, Western Jacalteco, Autonym : Abxubal, Abꞌxubꞌal Poptiꞌ).
The Jakaltek, is a Mayan language spoken in Guatemala around Jacaltenango city and a bit across the border of Mexico.
There are two or three dialects of popti, the eastern and the western, as well as the intermediary, which are mutually understandables, and spoken by 50,000 people. This translation is in the eastern variant.
These dialectal differences are minimal, lexical, phonological and morphological, and we can group them according to three zones: In the north-east (San Andrés, San Marcos, Concepción Huista), in the south-west where the language is considered the most prestigious and which could become the standard (Nentón, Jacaltenango), and between the two, San Antonio Huista and Santa Ana Huista.
The Jakaltek
Jakaltek people are Mayan who live in the department of Huehuetenango around Jacaltenango city in Guatemala, up to Mexico.
Jacaltenango (Xajlaj), which historically, is the Capital of the Huistas, is a city located on a the highlands which overlook the region (1400m). Jacaltenango is the cradle of the Jacalteca-Popti civilization.
In some places where the Jacaltek live, due to a relative isolation, certain customs are preserved ... but most often, they are lost in other places more easy to access.
If you go deeper into these preserved places, perhaps you will have the chance to still see hunting scenes with blowguns.
Poem translated into Popti' (524 languages)