Sipaka love poem
Ri ka'yb'al ib'
Wa' wochb'laal are' ri jun ka'yb'al ib'
Are' jun q'uus laj no'jneem
No'j chanim amal., jro'q ttzatzik
¡qatz are' nk'isb'al. "Katinlq'oj"!
Translation & audio Sipacapense Wilson Lopez Bautista
Audio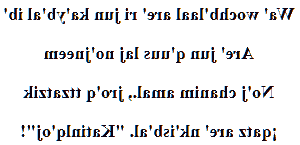 Sipacapense language
Here is my little poem translated into sipakapense (sipacapense, sipacapeño, sipakapa, sipacapa, sipacapa quiché), a Mayan language, close to k'iche ', which is spoken in Guatemala around the city of Sipacapa (department of San Marcos), by ten thousand people. Sicapa = place of the lizard! As with other indigenous peoples, oral tradition tells us how the Nawalones settled there.
Sipakapense people
Among the Sipakapenses, traditions, and visions that their ancestors had of the world, are still very important. Sun, moon, stars and nature are closely linked with daily life, whether spiritual or material. As for other Mayan peoples, corn with beans is at the center of their diet. In Sipacapa the production of fruits, like peaches, is very important. If you travel through this region, you will also be surprised by their clothes which remain traditional and colorful.
La Glace © Copyright & Contact: Richard Bellon
http://love.poem.free.fr/american-poems/sipacapense-poem.html
Poem translated into Sipacapense (482 languages)