Sipaka love poem
Ri ka'yb'al ib'
Wa' wochb'laal are' ri jun ka'yb'al ib'
Are' jun q'uus laj no'jneem
No'j chanim amal., jro'q ttzatzik
¡qatz are' nk'isb'al. "Katinlq'oj"!
Translation & audio Sipacapense Wilson Lopez Bautista
Audio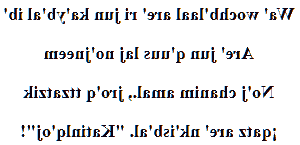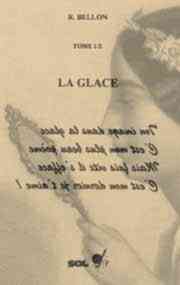 Sipacapense language
Here is my little poem translated into sipakapense (Sipacapense, Sipacapeño, Sipakapa, Sipacapa, Sipacapa Quiché), a Mayan language, close to K'iche ', which is spoken in Guatemala around the city of ou Sipakapa or Sipacapa (department of San Marcos, a very poor department in northwest Guatemala), by ten thousand people.
The territory corresponding to the municipality of Sipakapa, is a k'iche 'area, surrounded by peoples of Maya-Mam languages.
As a result of a long contact with these Mam languages, Sipacapa, which has widely borrowed from Mam, may be considered a language quite distinct from other K'iche 'languages. In fact, its speakers have great difficulty in being able to interact with other peoples speaking another K'iche 'language.
If we think that initially the same Quiché language spoken in the north would have separated into Sakapulteko and Sipakapense, for some Sipacapeño is a language that should be classified among the K'iche 'languages, and for others it is an independent language.
Sipacapa (Sipaktlipan) comes from the nahuatl sipaktli (lizard) and means the place of the lizard! As with other indigenous peoples, oral tradition tells us how the Nawalones settled there.
The Sipacapeño language is the less spoken Quiché language, and today it is one of the languages that can be considered in real danger.
Sipakapense people
Among the Sipakapenses, traditions, and visions that their ancestors had of the world, are still very important. Sun, moon, stars and nature are closely linked with daily life, whether spiritual or material.
As for other Mayan peoples, corn with beans is at the center of their diet. In Sipacapa the production of fruits, like peaches, is very important. If you travel through this region, you will also be surprised by their clothes which remain traditional and colorful.
Poem translated into Sipacapense (519 languages)