Gilaki love poem
آینه
تی چهره آینه درون
می خوشترین ترانه یه
اما چی زود اون محوا به
می آخرین کلام انه "تی عاشقم
Translated into Gilaki by Yashil Farshid

Transliteration
Ayne
Tee chehre ayne doroon
Me khoshtarin taraneye
Amma,che zood oon mahva beh
Me akharin kalaam ane, "tee aashegham"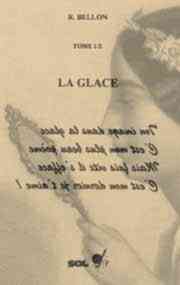 Gilaki language
The Iranian language Gilaki (Gelaki, Gilani, Guilaki, Guilani, Galeshi, Lahijani, Langerudi, Rashti, Rudbari, Bandar Anzali, Fumani, Rudsari, Some'e Sarai) is spoken in Gīlān Province.
The Gilakis (Gilaks, Geləks) are the inhabitants of the province of Gīlān in Iran, along the Caspian sea, and their language Gelaki, is a language of the northwestern branch of the Iranian languages (Central Caspian), which is written with Persian Arab script.
They will be about 3 million speakers who will be able to understand this translation of my little love poem.
Gilaki shares a real vocabulary similarity with Mazanderani, and has common structures with Talysh and Zazaki.
Neither of these two languages, Gilaki and Mazanderani, is written and does not include a literary standard; both are made up of a set of contiguous dialects which cover a region corresponding to the historical Ruyān (between Rāmsar to Čālus).
We can divide the language into three dialects, Galeshi spoken in the mountains of Gilan, Western Gilaki and Eastern Gilaki, and to name where they are found: Rašt, Lahijān, Astarā, Bandar Anzali, Lang-erud, Rudbār, etc.
Gilan or Guilan
Gilan (Guilan) is an Iranian province located south-west of the Caspian Sea between Ardabil and Mazandéran.
In the Gilān there are three regions: 1) Elbourz and the Shāhrūd-Kizil Ouzen Basin; 2) the Sefid Rūd Delta; 3) the countries of Fūmanāt and Tavālesh (mixed Tāleshī and Azeri population).
Poem translated into Gilaki (523 languages)