Sorani love poem
ئاوێنه
Aksi eto le awena da
Bashtrin sheeiri mina
Belam xeraka chunki ghaip dabe
Bo axrin jarma "Etom xosh dewe"
Translated into Sorani by Shiva et Sheyda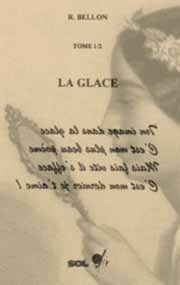 Certain words are borderless
Love poem translated into Sorani (kurmanji, central kurdish dialect), because I want them to know that certain words are borderless!
The Sorani
The Kurdish language: sorani, is a language of the Iranian branch, spoken by women who live in Iraq and Iran. Sorani is an official language in Iraq, and there are about 7 million speakers. Kurmanji and Sorani are two dialects of the same language. In principle the Sorani uses the Arabic alphabet and the Kurmanji the Latin letters.
La Glace © Copyright & Contact: Richard Bellon
http://love.poem.free.fr/middle-east-poems/sorani-poem.html