Simalungun love poem
Rupamu i bagas kaca,
Ai ma umpasa sijengesan hu,
Hape, podas nai ia magou,
On ma hata parpudi "au marusoh bamu".
Translated into Simalungun by Sarma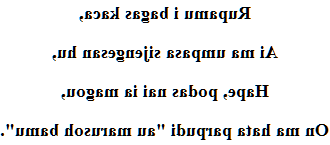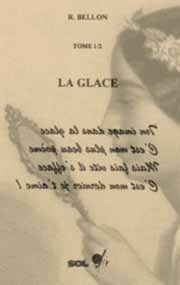 Engraved in gold letters
Little love poem translated into simalungun (Batak), a Malayo-Polynesian language spoken by 1.5 million people. "To the marusoh bamu", this is what she says and repeats, one day she will engrave it in gold letters, so the one she loves will never forgets it! You men! she says, why do you never tell us these three words!
The simalungun
Also called simalungun batak, this translation, could be understood, in the north of Sumatra, in Indonesia. The simalungun can be written in Latin letters or with the batak script. My translation is not with this script, it's a pity, search on the internet and you will see what it looks like. Maybe she will send it to me someday!
La Glace © Copyright & Contact: Richard Bellon
http://love.poem.free.fr
Tweet
Poem translated into 433 languages: here simalungun