Jambi Malay love poem
Kaco
Muko awak di kaco
Puisi sayo yang paling indah
Tapi, Sebentar bae dah ilang
Ini yang terakhir "Sayo Cinto Awak"
Translated into Jambi Malay by Alfahmi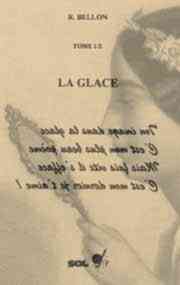 Jambi language
Translation of my love poem into Jambi Malay (other possible names : Djambi, Baso Jambi, Downstream Jambi Malay, Upstream Jambi Malay, Jambi, Bahasa Melayu Jambi, Bahaso Daerah, Bahaso Dusun, Batin).
This dialect spoken in the province of Jambi (Malayu), on the east coast of Sumatra in Indonesia, is a Malay variant, very close to Palembang.
There are 1 million speakers, but it is still nothing for this country, rich of nearly 700 languages.
Traditional Jambi Malay is considered to be the source variety of many Malay, since it was first from Jambi, then from Palembang, that Malay spread in Southeast Asia.
Here, the translation of my poem is in the "modern" version of the Malay spoken in Jambi, a Malay that could be described as urban, which has already differed from the one that spread to create the other variants of Malay that we found further south.
Jambi is an eastern province of Sumatra, which is rich in oil, gas, and rubber, it's also the name of the capital of this district.
Will she understand my: "Sayo Cinto Awak", launched like a bottle in the sea!
But can the bottles make their way, in the middle of the ships, to dock, one day, in such a big port.
Poem translated into jambi (524 languages)