Folopa love poem
Kąsá̧
Nao̧ aso̧ í̧ kąsá̧kąmó eretéí̧tą
Mo kó̧kó̧re ąpe
Té efąteí̧ hąpąle á̧ alutá̧pó
Kemerątúrąlu yą yąlo hekęsęrá̧pó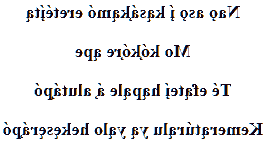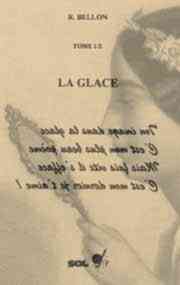 Folopa language
My love poem is here translated into Folopa (alternative names: Polopa, Podopa, Podoba, Foraba, Pukutao, Boro, Harahu, Keai, Keba-Wopasali, Aurei, Worugl, Siligi, Waraga, Harahui, Suri, Ibukairu, Bara, Ro, Kewah, Sesa, Mamisa, Sopese, Songu, Tebera, Pupitau).
Folopa is a language from the Gulf province in Papua New Guinea, belonging to the Teberan language family, which is part of the Trans-New Guinea languages (TNG).
This language is used by about 2,800 people spread over about twenty villages in the Kerabi Valley region (between the Erave and Sirebi rivers).
Even if there are few speakers for all the dialects, because they use it as a first language, Folopa actually is still very much alive.
If this language has a large number of alternative names, it is because there are as many dialectal variants as there are villages.
The number of languages and dialects in Papua New Guinea is closely linked to the isolation of villages from each other. An isolation due to the geographical complexity of the places, as well as the permanent enmities between their inhabitants.
Folopa is a beautiful place and many Italians and Americans like to visit Folopa yearly, they travel into deep cave for birds watch.
Folopa speakers are located in an endless rainforest where normally they travel by plane to the nearest airstrip at Mount Tawa.
This translation comes exactly from the village Mt Tawa, and there they speak the variant of folopa called Pukutao, Boro.
Poem translated into folopa (524 languages)