Nyindrou love poem
Ndrau ta anyolom
Malawim in bolo ndrau ta anyolom
Bade sahou nyosowan ta kundruhh tek
Arile ki suwi iee ka amai Bade kalaman ya ndrano.
Jo aseken ou tinan labai inbolo adek amwenen.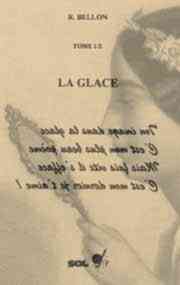 Nyindrou language
Here is the Nyindrou translation of my love poem. Nyindrou is a Malayo-Polynesian, Oceanic language from the western part of Manus Island, one of the Admiralty Islands, in Papua New Guinea.
This language, which has some alternavive names: Lindrou, Nyada, Lindau, Salien, Babon, is spoken by approximately 5,000 people in the villages of the Lindrou ethnic group.
The main villages are: Jowan1, Jowan2, Lessau, Bundrahi-Sapondralis, Kabuli, Saliyen (Salien), Nyada (Hyada), Likum, Bundrahei, Sopa Sopa, Korojih, Kalei (Kali), Nihon.
Despite this low number of speakers, Nyindrou, which is the first language in these villages, remains a language considered stable, and not in danger.
The oceanic language family is one of the largest families, since it includes nearly 600 languages with generally a fairly small number of speakers.
The different languages spoken on Manus island, come certainly from the same language, probably the Titan language. The dispersion of the groups, which geography finally separated, led to a linguistic fragmentation, attested by points that remained common between these languages.
Manus island
Manus is the main island of the Admiralty Islands located in the north of Papua New Guinea.
It is an island made of plains and reliefs, dotted with forests and bordered by coral reefs.
On Manus island, the population lives from hunting, fishing and crops (copra, sago, taro).
Poem translated into Nyindrou (524 languages)