Hube love poem
Havari
Irec Ga havari iguc
Imi nuac kivi pacguc
Neng foc wambesena pahac wangmac
"Singga ninzua"! Imi nuac ac tectecgia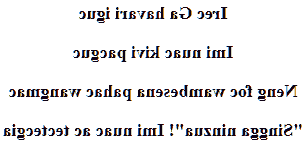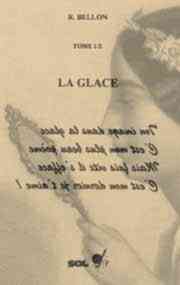 The Hube
My little love poem translated into Hube (Kube, Mongi, Tobo, Yuanggeng, Yoangen, Kurungtufu, Yoanggeng, Kulungtfu), one of the 21 languages of the Huon Peninsula, spoken in Morobe Province, Papua New Guinea.
All of these Huon languages are part of the Austronesian languages and therefore Papuan languages which are fairly well documented. The works of K.A.McElhanon remain a reference.
The Hube language is part of the Huon-Finisterre phylum (central family), which has some 13,000 speakers... for Hube perhaps 3,000. To be precise enough, the Kube speakers are on the east of the upper reaches of the Mongi River.
The Tobo language, which is associated with Hube, is more commonly spoken on the side of the Kua River.
In 1793 Antoine Reymond Joseph de Bruni D'Entrecasteaux, who went in search of De La Pérouse on his ship La Recherche, was considered the first European to discover the Huon peninsula. The word Huon comes from Jean-Michel Huon de Kermadec, captain of the Espérance, who assisted him in this expedition.
It was at the end of the 19th century around 1874 that John Moresby visited the peninsula; shortly after, Otto Finsch for Germany, discovers and creates the port which will take his name, Finschhafen. Little by little colonization and evangelization will take place, relayed by other nationalities.
Explorations will remain limited to coastal areas for a long time, because the peoples further inland were feared, because they were still cannibals. The legends with which neighboring peoples are decked out seem to show very limited contact between the different populations.
Poem translated into hube (524 languages)