Keapara love poem
Kalati
Vailiamu Kalati ai
Oru oru mewana vagi
Namu pono vele'e vaganamo e lewa lea ni
E thau geku rori ikana "Goi aulamagi mu ni"
Translated into Papuan keapara by
Martylin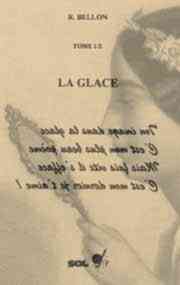 Keapara language from Gavuone
The love poem in a papuan Marshall lagoon (Other names and those of certain dialects : Keapara, Keopara, Gavuone, Maopa, Galoma, Kalo, Aroma, Wanigela, Arona, Aloma, Lalaura, Babaga, Kerepunu, Kapari) translation.
How can i imagine this pretty Papuan girl, and which of these languages does she speaks? Does she live on the coast or in the mountains? Is she in a remote place well sheltered from our influences, or in an already sadly Europeanized place.
I know her language, that which surpasses all others, and can understand them all, her language is called "love".
Keapara is an Austronesian, Malayo-Polynesian language of Papua New Guinea, which has arguably less than 28,000 speakers.
The village of Keapara, which gave its name to all the dialects of this language, is located in the central province of Papua New Guinea.
This translation is precisely in the language of the village of Gavuone between Keapara and Aroma.
The dialect of Gavuone (Marshall lagoon), close to that of Mapoa, is spoken on the Aroma coast in many villages (just under thirty). Those who speak one of this dialect variation of keapara are the Marshall Lagoons.
I say dialect variation, because in each of these villages where this Keapara dialect is spoken, it could be broken down into sub-dialects.
Between these sub-dialects, there are not only differences of intonation, but also real differences between words to designate the same thing.
Will I ever reach the end of this collection of Papuan languages? There are so many, and people always send me new ones.
Poem translated into keapara (524 languages)