Naasioi love poem
Tee u'aa
Dakanaa moodo u' aa ko kung otomaung
Tee nkanaa tampa masika oro' dikitonang koo
Ka tee namuke masikamuke pa'aramaung
Tee nkanaa asirang apenaa tampara kongto da'koo
Translated into Naasioi by
Steven Tamiung
Tours amp; travel consultant, Self-Employed with ID7 Tours Infinite Discoveries.
Naasioi Otomaung
font credits: Steven Tamiung, Peter Karatapi, Julia Bespamyatnikh, Siva Kalyan.

In Latin letters:
Tee u'aa
Dakanaa moodo u' aa ko kung otomaung
Tee nkanaa tampa masika oro' dikitonang koo
Ka tee namuke masikamuke pa'aramaung
Tee nkanaa asirang apenaa tampara kongto da'koo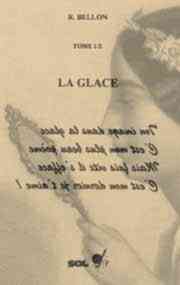 Nasioi language
My love poem in Nasioi (alternative names: Naasioi, Guava, Pirung, Kieta Talk, Pakia-Si'deronsi, Aunge, Mainoki, Oramii, Kongara, Kieta, Oune, Koromira, Orami, Daantanai', Koopei), one of the eight Papuan languages of the province and autonomous region of Bougainville, district of Kieta in Papua New Guinea.
Bougainville, although being a small island, is like the other parts of Papua New Guinea ... in terms of number of languages and for their distribution ...
Indeed these languages are either Austronesian or Papuan; the languages classified Austronesian being in general rather localized near the coast, demonstrate well that they were brought by more recent immigrants.
Naasioi is a Papuan language, Naasioi-Nagovis-Siwai-Buin, spoken by about 11,000 people; the variant considered as the standard, because it has the largest number of speakers, is that of Pirung.
As it is the case for the Cherokee, the Mande languages, and other languages seeking to assert themselves in front of that of the colonizers, it should be noted that for the Naasioi there is an alphabet, the Naasioi Otomaung, created by leader Peter Karatapi, in the very last years of the twentieth century, during the rise of the independence movement.
Otomaung would mean "can express everything", because the ambition of its creator, would be to be able to replace the Latin writing by this one, for all the languages spoken in Bougainville.
This alphabet is a so-called "secondary" writing, ie created after colonization, in relation to a desire for affirmation rather than having been created in relation to a State as it is the case with so-called "primary" scripts.
I absolutely wanted to show you this very nice script! Steven Tamiung and Peter Karatapi showed this alphabet. Julia Bespamyatnikh drew the vectors, then Siva Kalyan, formatted and encoded the font ... all this, with the assistance of Dr Piers Kelly (a linguistic anthropologist).
Will the Naasioi Otomaung script succeed in spreading and driving out our Latin alphabet? It is not won! Its only luck is through literacy, in a region of the world, where the social norm still allows very largely to do without literacy.
Poem translated into naasioi (523 languages)