Gadsup love poem
Tanuka
E namami tanukakimi wemi
Ten tikandakam wayani.
Akakawa-o tomantemi.
Tenti kakiam "Enarukami indike"!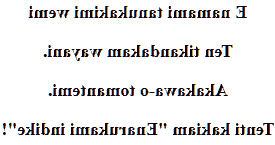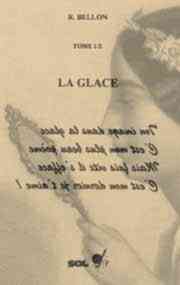 Gadsup
My little love poem is here translated into Gadsup, a language of the Gadsup-Auyana-Tairora family, spoken near Kainantu, in the Eastern Highlands of Papua New Guinea.
Gadsup, which has around 22,000 speakers, is considered as a stable language.
It has a few variants, that you can find under the following names: Yomunka, Ayukam, Akuna, Oiyana, Oyana, Ontenu, Ontena.
Some words like "love" and "poem" do not exist in the gadsup language, so Ed Yogu who made this translation, had to find the appropriate combinations, to transcribe the closest meaning.
The first real contacts with the Gadsups date from the beginning of the 20th century and it will be necessary to wait until the middle of this same century, to find some pacification.
Among the Gadsups, men roam the forest to find food (gathering and hunting) and raw materials (wood, etc.), while their women cultivate small plots of land.
Poem translated into gadsup (524 languages)