Txt love poem
Mrra
Yr img n d mrra
S my bst poetry
Bt, B qik it disapers
Itz my lst "ily"!
Translated into Text message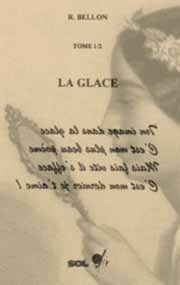 Text message woman
Sms (Text message, text talk, textese). This translation was missing! You can now use it! Take your phones!
SMS
SMS is a message sent from a phone to another. The sending of these mini messages is recent, since the first ones date only from the beginning of the 90's. The contraction of the texts was made of itself, because of, the price, the ergonomic difficulties of the keyboard, and the age of users less inclined to respect norms than adults. This new way of writing the language, also extends to the digital correspondences (emails), like a fruit of the modernity, which like speed, efficiency, and to jostle the rules.
La Glace © Copyright & Contact:
http://love.poem.free.fr
Tweet
Poem translated into 425 languages: here sms