Flashlight morse poem
Translated into Flashlight morse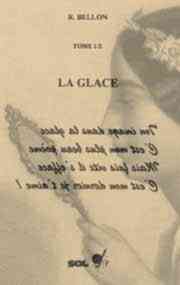 Little Mermaid
In listening this translation of my poem into morse sos, the Andersen Little Mermaid, has answered in her shouted speech .. Look at you pretty mermaid, never stop watching you, your image is the most beautiful, a poem never equaled.
Light Poetry: A love poem translated into morse flash light, i think this is unprecedented and funny.
I needed an sos language, love sometimes need it. The boats shipwreck when they follow the sirens.
Light Poetry
Flashlight morse a transmission system by optical signals.
Unlike the semaphore, which transmits information via articulated arms, flashlight morse transmits it with more or less spaced flashlight.
Very early on, man looked for a way to communicate at distance. Among the visual methods, very early on, high places visible from afar were used to convey information... such as towers.
With the technical evolutions, these promontories were modernized and the idea of communicating through bursts of light was finalized with the signals in luminous Morse code.
On the map i put it on Horn cape to prevent this difficult passage!
Poem translated into flashlight (524 idioms)