Volapük love poem
Lok
In lok maged ola
Poed gudikün oba.
Ab vifö! ya nepubon;
"Löfob oli" fisagon.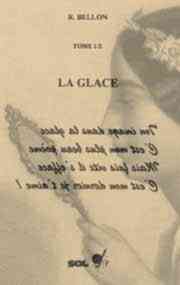 Volapük language
Love poem "The mirror" translated into Volapük, a constructed language, intended to be universal, and created in 1879 by J. M. Schleyer priest of Litzelstetten (near Constance), passionate with languages and who wanted to master them as much as possible.
Schleyer was not only a great lover of languages, since he probably knew about sixty, but was also an artist interested in music ... and a poet.
The legend says that it was after a dream, one night in March 1879, in which God asked him to create this universal language, which he had already thought about, that he set to work, and published his work on a volapük grammar, which he had just developed. He will create this language in one year, and ten years later one million people around the world spoke it.
The word volapük comes from two words vol and pük which come from the English words world and speak.
This language has English as primary basic, but with very deformed roots; The grammar is relatively complex.
The volapük is considered to be the first artificial language to have had some success, until the appearance of Esperanto, which supplanted it.
This new version of my little love poem is in a language imagined to be a universal communication tool, but which unfortunately today has no many followers.
Johann Martin Schleyer was from Lauda-Königshofen, it is where i have put Volapük on the map.
Poem translated into volapük (524 idioms)