Hiligaynon love poem
Ispiyo
Ang imo imahe sa ispiyo
Ang pina ka matahom na ambahanon
Pero, ikaw mag dali ini madula
Ini ang akon ulihi "Palangga ta ka"!
Translated into Hiligaynon & audio Hazel Carmona
Audio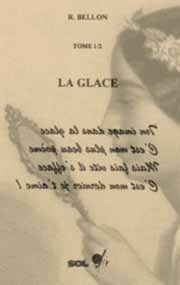 Ilonggo
My love poem translated into the language of bisayas people, ilonggo (hiligaynon). In the Philippines, in the visayas region, there are currently 11 million people who speak this Malayo-Polynesian language. Iloilo to the south of Panay is the region with the largest number of speakers, there are also some in Negros and Romblon. It is the 4th largest language of the Philippines. The most distinct dialects are Capiznon and Kawayan. The Hiligaynons of Panay, will be from Leyte.
It is one of the languages of the Philippines with a tradition and a written history. I'm sure that by looking for, one could find many poems in the hiligainon language.
La Glace © Copyright & Contact:
http://love.poem.free.fr
Tweet
Poem translated into 427 languages: here ilonggo