Ilonggo love poem
Ispiyo
Ang imo imahe sa ispiyo
Ang pina ka matahom na ambahanon
Pero, ikaw mag dali ini madula
Ini ang akon ulihi "Palangga ta ka"!
Translated into Hiligaynon & audio Hazel Carmona
Audio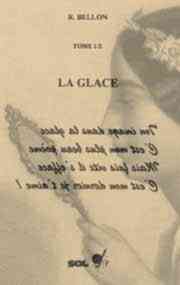 Panay & Hiligaynon
My love poem translated into the language of bisayas people, Ilonggo (Hiligaynon, Hiligaïnon, Ilonggo, Hiligainon, Illogo, Kari, Kawayan, Iloilo), a language of the central Visayan subgroup, derived from Proto-Austronesian.
She is in the south of Panay in an isolated village. From her window she sees the sea, and the very white sails of fishermen tending their nets. Every day she sees them, she knows them all. In the middle of the boats, for several days, she distinguishes a smaller boat, a very strange boat with orange sails.
She is not from the country, but where does she come from? Tomorrow she will go to the cove, to buy some fish and especially to see what is going on.
In the Philippines, in the visayas region, there are currently 11 million people who speak this Malayo-Polynesian language.
Iloilo to the south of Panay is the region with the largest number of speakers, they are also found in the Negros Occidental, in Guimaras and Capiz in the south-east of Panay and Romblon.
It is the 4th language of the Philippines, and a primary language for trade, in the West Visaya region.
We can divide this language into quite a few dialects; in each city there are variations even if they are minor.
The most distinct dialects are Capiznon and Kawayan and to name some others they are: Koronadal, Bacolodnon, and Guimaras. The Hiligaynons of Panay, would come from Leyte. The word ilonggo, comes from the name of the dialect of Iloilo.
It is one of the languages of the Philippines with a tradition and a written history. I'm sure that by looking for, one could find many poems in the hiligainon language.
Poem translated into ilonggo (523 languages)