Ibanag love poem
Espejo
I muka mu ta espejo
I kakastan nga ekku mapalappa
Ngem mabi ka ta mapawan ngana
Yaw i urian nga aya ku nikaw ...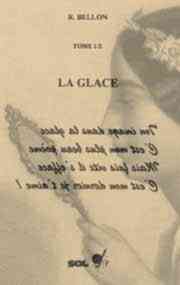 Ibanag language
Ibanag (Ybanag, Ibanak, dialects: North Ibanag, South Ibanag), an Austronesian - Malayo-Polynesian language of the Philippines, is spoken by ½ million Filipinos in the north of Isabela, Cagayan and Luzon. Bannag means river, and ibanag means people of the river.
The Ibanag language, is the lingua franca of the Cagayan valley ... the missionaries having propelled it towards this status, to evangelize the other groups of the valley ... these other groups who speak it are the Itawes, Gaddang, Iraya, and Yogad.
Isabela is in a melting pot, mixing ethnicities from different places.
The Ibanags and Her
This translation of my little love poem in ibanag, is for Her. She will read it, and reread it in secret.
But where is she? Right now in the Philippines? Not sure! She is an eternal traveler. She never leaves her pilgrim's staff, and her lipstick.
You, the daughter of the river, the river is your mirror. It even reflects, a bit of the orange-yellow of your pretty copper complexion.
The Ibanags are one of the many ethnic groups in the Philippines, they live in the province of Isabela, northeast of the island of Luzon, in the Cagayan valley, surrounded by low mountains (Sierra Madre, Cordillera Central and Caraballo).
Often farmers, on an unproductive land, they cultivate corn, rice, for their subsistence, and tobacco that they resell to Chinese traders. For them, family ties are of real importance.
The Ibanags keep their traditions, their old vision of the world and their animist beliefs, which they integrate in a certain way into their Catholicism.
Poem translated into ibanag (523 languages)