Davaoeno love poem
Samin
Akong dagway anaa sa Samin
Ug Akong pinakanindot balak
Apan mikalit ug kahanaw
Ang ktapusan "gimahal tka"
Translated into Davaweño by Marih Oroset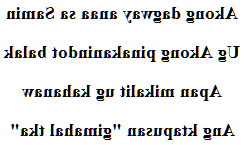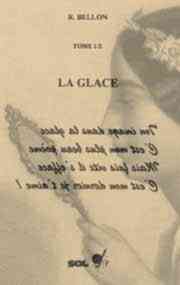 Davawenyo language
My love poem translated into Davawenyo (Davaoeño, Davaweño, Matino), an Austronesian, Malayo-Polynesian, Bisaya language, from the central-eastern group of Mindanao.
Davawenyo, is a language, spoken in Davao, in the province of Mindanao in the Philippines. It is a synthesis between Tagalog, Cebuano and other Visayan languages.
It is a variant of Mindanao, and the most widely spoken language in Davao and surrounding towns. Do not confuse davaoeño cebuano with davaoeño chavacano, which is a variant of Chavacano, a Creole from Spanish.
Davao
Davao, 1.5 million inhabitants, is one of the important cities of the Philippines, it is a port in the island of Mindanao, it is also like many places in the Philippines a hotspot for tourism. Mindanao was populated from the islands of Panay, Bohol, Leyte, Cebu and from the central plain of Luzon.
You like your city, and its language which is your mixed identity. Your ancestors, like those of your neighbors, came from other islands, and before them again, their ancestors came from other islands. So these birds put on the masts in the harbor, you know that they have found too, their haven to settle.
Poem translated into davawenyo (524 languages)