Ilokano love poem
Sarming
Dayta imahen mo dita sarming
Isu ti kapintasan a daniw ko
Ngem alistuam ta agpukaw
Isun ti maudi "Ay-ayaten ka."
Translated into Ilokano & voice Manong Richie
Audio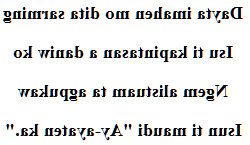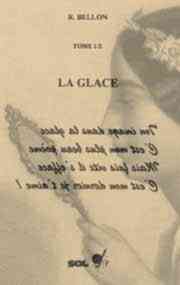 The Ilocano language
Ilocano (Iloko, Ilokano, Yloco, Iluko, Ilocan, Samtoy, Iloco), is spoken by 9 million people, especially north-west of Luzon.
It is an important language, of the family of languages of the Cordillera of the Northern Philippines, with a written tradition; it is the 3rd language of the Philippines after Pilipino (Tagalog), and Cebuano.
Because of its importance Ilocano is called (the national language of the north), and its epicenter is in the region of Ilocos, where it is considered pure.
This Austronesian language shares some relations, but only by borrowing, with the Itneg languages of Abra. If it naturally includes dialectal variations, these are minimal (lexical and pronunciation), and we can separate its dialects into two groups, (north (Ilocos Norte) and south (Ilocos Sur, Tarlac, La Union and Pangasinan)).
The original ares of Ilocano are: Ilocos Norte, Ilocos Sur and La Union, but due to displacement, a good number of Ilocanos or speakers of this language, reside in neighboring provinces (Abra, Pangasinan, Benguet, Tarlac and Cagayan).
In the regions of Pangasinan and Abra, many are, among the speakers, people who are not from the Ilokano ethnic group, but have adopted Iloko, which is the lingua franca of the region. There are also communities that share the iloko language, in the United States (Hawaii and California).
Even if Iloko is not an official language in the Philippines, its literary activity is very rich (books, internet, magazines), whether in the Philippines or abroad.
Poetry in Ilokano has also been in the spotlight for a long time, and even today, it is declaimed in the media, or in public places.
Ilocos people ... Perhaps
The coast of Ilocos (the west coast of Luçon), was colonized in a very ancient past, and researchers have different hypotheses on its population ... is it the result of immigration in successive waves, or do all these populations, from the west coast of Luçon, have a common origin?
All we know is that the first writings available, which are from the 16th century, show that at this time there was already a linguistic and cultural diversity in the north of Luçon, and the Ylocos already had their own culture, and language, in permanent villages.
We also know, subsequently, how much the demographic pressures, making an agrarian population density too high, pushed the Ilocanos to migrate, towards the Cagayan valley, the central plain of Luzon, etc.
The Ilocanos have long been farmers (rice), and fishermen, they still are! But they are also the vectors of an intense literary activity, so, perhaps my four verses, translated into iloko, will one day return to a library, containing a host of works in this idiom!
Poem translated into ilokano (524 languages)