Cebuano love poem
Sa salamin
Ang hulagway nimo sa salamin
Maoy maanindot kong balak;
Apan sa kalit lamang nawala;
Mao kini ang akong katapusan: "Gihigugma ko ikaw"
Translated into Cebuano by Desi Lozada
Audio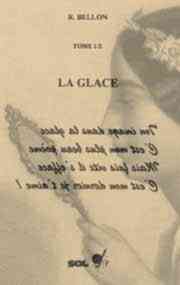 To land on her heart & Cebuano
The translation into Cebuano (Bisaya, Sugbuanon, Sugbuhanon, Cebu, Boholano, Visayan, Mindanao Visayan, Sebuano, Leyte, Bisayan, autonym : Binisaya), language of the Visayas region spoken notably in Cebu in the Philippines. My love poem has every chance of flying out there, and to land on the heart of a pretty visayan girl.
Today it is supplanted by Tagalog, sometimes ago, it exceeded it by the number of its speakers! There are nevertheless 38 million Filipinos to speak it, if we add the regions of Bohol, Negros, Leyte, and the north and west coasts of Mindanao.
In general, for their proximity, we group together Cebuano and Tagalog. The natives call their language Sinugbaianun, Sinibuwanu or Sugbuanon, we also call it Visayan, it is the second language of the Philippines after Tagalog. If there were many media to broadcast in Cebuano in the region of Bisayas, today it is the Tagalog which is dominant.
The first written in Cebuano date from the Magellan chronicler (Pigafetta), but it is only a collection of a few words. Thenthe wrintings are linked to the colonization and the evangilation (translation of the Bible in 1564). Grammars and dictionaries, will not appear until the 17-18th century. With them we can see how much the language has evolved in a short time, since many of their vocabulary is no longer used. For literature, nothing was preserved before the 20th century, and if it had a moment of wealth in the early 20th, it has only decreased since.
Cebu
Cebu, is a densely populated island, in the middle of the Visaya region. This island is exploited intensively, whether for agriculture or for its mines: of coal, copper and iron.
Poem translated into cebuano (519 languages)