Bukidnon love poem
Pëgëlungan
Is lëdëwan nu të pëgëlungan në iyan
Mëkëmpat në basahan.
Atuwëy gaan-gaan kad su këtarin,
Në! mulâ népëngkus ku ha "Igkagagaw ku sikëw".
Translated into Western Bukidnon Manobo by
Datu Arayan
Tribal Leader (Datu), Bailan (Shaman, Walian), performing artist and teacher.
Audio voice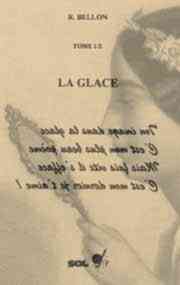 Lumëgwasën Manobo language
This new translation of my little poem is a reflection of the Lumëgwasën Manobo language (Arumanën Manobo, Arumënën Mënubû), which is one of the declensions of Western Bukidnon Manobo.
Western Bukidnon Manobo itself is divided into four languages: the Lumëgwasën, the Ilëntungën (Ilënyungën), the Kiritëkên (Kiriyenteke) and the Ilambëken (Pulangiyen) Manobo.
The Manobo tribes are divided into 13 etholinguistic groups such as: Ilianën, Kirintëkën, Lumagwasën, Sinimburanan, Ilambëkan, etc...
They speak a linguistic group called Arumënën Mënubû (Aruman Manobo) which, in addition to Bukidnon and its declensions, includes: Ilianen, Obo, Ata, Matigsalug, Agusan, Rajah Kabunsuwan, Dibabawon, Cotabato, Tagabawa, Sarangani, Higaonon, Kagayanen, Binukid, Kinamigin.
The Manobo languages (twenties), are Austronesian, Malayo-Polynesian, Greater Central Philippine languages.
The Bukidnon set, has perhaps 15,000 speakers, who use it daily, as their first language. Even if this number of speakers is not very high, they are still very much alive languages.
The Manobos
The Manobos are an ethnic group, divided into tribes in the province of Bukidnon in Mindanao.
These are autochthon who have been living there for a very long time, since they are descended from proto-Filipinos who came from Southern China, before the other colonizing waves.
Before being caught up in all forms of colonization, they often lived in mountainous areas, which are their ancestral lands.
Despite the rice, corn, sugar cane plantations and poultry breeding areas, most of them live very modestly from hunting, fishing, gathering and small shifting cultivation.
In their language, minovo (minobo) which means people is the origin of the name of their ethnic group "Manobo".
Each group is led by a tribal chief (Datu, Timuay), whom they respect. He is chosen for his qualities, his education, and his customs and laws (Kukuman) knowledge.
The Shaman (Walian), who can be a man or a woman, is the one who knows medicinal plants, heals and predicts. Through trances, he is the interface between nature and people.
Poem translated into bukidnon (524 languages)