Bikol love poem
Salming
Ang saimong imahin sa salming
Ang sakuyang pinakamagayong tula
Pero dai ka maghaloy ta mawawara
Ini an huri "Namumuotan kita."
Translated into Bikolano by Mommy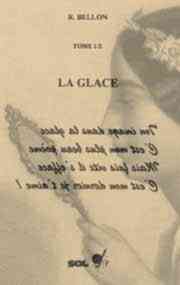 Bikolano language
Poetry translated into Filipino Bikol (Bikolano, Naga, Coastal Bikol, Bicolano, Central Bicolano, Standard Bikol, pure bikol, national bikol, Bikolnon, Bicol, Central Bikol, Bicol-Naga, Bikol Naga, Legaspi), the language of the Bicol Peninsula in Philippines.
The Bicolano is part of the Bashiic languages. In total, 3 million speakers speak this Austronesian language if we count its different variants.
The area of bicolano can be divided into two zones, north and south. The standard bicolano is based on the dialect spoken around the Naga city (Camarines Sur). Let us quote some dialects: Daraga, Camalig, Jovellar, Guinobatan, Pioduran, Lisa, Oas and Polangui.
This standard defined itself in the 16th century, when the city of Naga was a religious center (with a bishop).
Marco de Lisboa then Andres de San Augustin (17th), will publish the two oldest studies that we have on bicolano.
Since and especially for the standard language, grammars and dictionaries have been printed (Minz, Mc Farland) at the end of the last century.
Bikol
The two riches of Bikol region are agriculture, and tourism, which offers the discovery of magnificent, landscapes, volcanoes and seashores. The Bicolanos are the descendants of Chinese peoples came from the south of China.
Poem translated into bicolano (524 languages)